Best social media auto post WordPress plugins 2022
While providing e-commerce services it is difficult to handle various tasks simultaneously. Such as managing the website, keeping everything updated, and promoting the business on various social media platforms. It is also difficult to just manage promoting the business on various platforms alone and on a time to time basis.
We have a solution for you in this case! It is a WordPress automation plugin. While developing a website and planning your social media marketing strategy the social media auto post WordPress plugins play a great role. Even while developing a website the top web development companies will suggest these plugins for your profit. And they are the best plugins for social media automation.
The WordPress automation plugins are the plugins that will help you automate the social media posts that are they share the posts automatically on social media platforms as per the schedule and saves time.
So, let us check out the social media auto-post WordPress plugins that are suggested by top web development companies.
Why Social media auto post WordPress plugins?
The auto-post WordPress plugins have many advantages besides easing the process of posting on different platforms. Some of them are as follows –
There is a feature of custom scheduling of the post which allows you to post the content on the days and hours that are favorable to you. This feature is not restricted to new posts it is also available for old and existing content.
As the posts are automatically posted people can instantly find your content and give it more time and engagement. It builds your online presence on different platforms and makes you well recognized.
This is a well-organized way to post content by following a calendar. Pre-planning everything, making changes in a given time, and providing hassle free working environment.
One of the biggest advantages is you can analyze your progress by using plugins. Most of the plugins have integrated google analytics. Hence, observe what works for you content-wise and make changes if needed.
Social media auto post WordPress plugins
Here are some of the well-known WordPress automation plugins used for services. All of them are known and are either free or premium –
1. Revive old posts –
Review old plugin helps in automatically posting scheduled posts on social media. It supports different platforms such as Twitter, Facebook, Linkedin, Facebook, google my business, and many more. It also supports scheduling liven posts on social media. It also has features to share posts, pages, etc. you can custom post categories and tags as well as review old posts.
This plugin is also integrated with google analytics and supports multilingual posts.
If you aren't aware of this plugin do contact a good WordPress development company and know more about it.
2. Social auto poster –
The social auto poster is a very trending plugin for auto-posting on social media. It allows you to schedule your blogs and posts in a configured social network. This plugin is very flexible and works with business pages, personnel profiles, and various groups. It also has many good reviews by users which is helpful and many other top web development companies have good opinions about the plugin. It has different features with creative add-ons. Now track your clicks, add hashtags from different categories, and auto post new content by using a social auto poster.
3. FS Poster-
FS Poster is a plugin that integrates 15+ social media networks. this widens the opportunities to widen your business and add more value to it. You can decide your post intervals and orders. Because of its wide range of social media networks, it allows the bulk schedule option. Select unlimited pages, accounts, groups, and communities, on social media using this plugin.
You can select your post URL and filter shares by post category.
Developing your site for eCommerce will need your plugin developed from the WordPress development company that you have hired or from other experienced web developers. You can even track and compare your link clicks based on platform filtering.
4. Blog2social –
Post multiple posts at once through blog2social now. You can schedule your posts and blogs on the WordPress site itself through. Any WordPress development company will tell you about this when you ask them. You can cross-promote, schedule, and auto post on social media through this plugin. This plugin has crossed over 70k installations. For creating attractive posts you can add emojis, hashtags, as well as personal comments to the post. The free version has many features in it for blog2social such as you can share your post on 13+ different platforms but if you want more advanced features you can switch to the pro version instead. It is easy to manage social media calendar through blog2social even. Even a 30-day free trial for the premium version is now available for this plugin.
5. Wp2 auto poster –
Through wp2 you can auto-post your blogs to your Facebook account. You can even share links while posting blogs the social media. Add custom touches to your posts by using this plugin. An interesting feature of this plugin is enabling and disabling WordPress page publishing, customized messages, and attaching links to Facebook. It has specific categories for auto posting. It is a plugin that is very simple but efficient to use.
6. Next scrips –
Nextscripts is one of the best plugins for social media auto posting out there. It allows crafting a customized social media message for every blog on different websites. Now, how do these customized messages help? It brings certain personalized effects to the posts and significantly becomes more attractive and interactive for consumers. Moreover, this plugin can be used to send broadcast messages too. It also has import/export plugin settings.
These were some of the important and well-known social media auto post plugins used by many users and suggested by top web development companies while planning social media marketing strategies.
Conclusion
If you are a service provider or marketing brand you know how important and effective social media is for gaining more profit. And having tons of platforms for promotion can be overwhelming and hard to manage with simple techniques and processes. And thus, we need social media auto post plugins to help us to get through this process easily and effectively.
There are many top web development companies in various parts of the country to help you in this process. Even in different regions, there are many companies helpful for your business. There are various well-recognized web development company in Ahmedabad to help you promote your business on social media. They will help to share your content on different platforms and promote it automatically.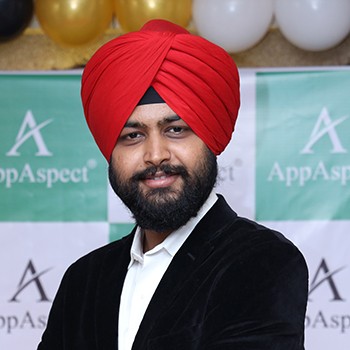 Gurupritsingh Saini is an entrepreneur and the one who leads his team at AppAspect Technologies Private Limited. He has vast knowledge of mobile application development. AppAspect helps businesses by providing website and mobile app development services.