From Cashless to Contactless Payments! Now on iPhone!
Since the pandemic, maintaining social distancing and avoiding contact in all areas has gained a lot of awareness from people all over the world. This also affected our methods of payments as we directly went from payments using cash to cashless payments through our phones or smartcards.
But now we're about to nullify that as well! Recently, Apple has announced the Tap-to-pay Feature on iPhone and other iOS devices that will allow you to make contactless payments for everything.
With the Tap to Pay functionality, businesses may use their iPhone to accept contactless debit and credit cards, Apple Pay, and other digital wallets with a single tap.
New Tap to Pay Feature on iPhone
On the iPhone, Apple has added a new Tap to Pay Feature. Small businesses and significant merchants could utilize the new functionality to accept contactless debit and credit cards, Apple Pay, and other digital wallets by simply tapping their iPhones. Contactless payments would not require any additional gear. In a blog post, Apple stated that the iPhone's Tap to Pay Feature would be available for payment providers and app developers to integrate into their apps. For contactless payment functionality, Apple has worked with the largest payment networks, including Visa, Mastercard, American Express, and Discover.
In a statement late Tuesday, Apple said that Tap to Pay on iPhone would be available for payment platforms and app developers to incorporate into their iOS apps and provide a payment option to their business clients in the US first.
Stripe is going to be first payment platform to offer Tap to Pay on iPhone to its business customers, beginning in the spring with the Shopify Point of Sale app, with more payment platforms and apps to follow later in the year.
How will it benefit everyone?
iPhone's Tap to Pay will provide businesses with a secure, private, and easy way to make contactless payments and discover new checkout experiences using the security, power, and convenience of iPhone as more consumers tap to pay with digital wallets and credit cards. Apple is making it easier than ever for businesses of all sizes — from solopreneurs to huge shops — to take contactless payments and continue to grow their business, thanks to our collaboration with app developers, payment platforms, and payment networks.
How does it Work?
It's worth noting that customers in the United States will be able to use the Tap to Pay Feature later this year. On an iPhone XS or later, the Feature will be available. Older iPhones, such as the iPhone 6, iPhone 6s, iPhone 7, iPhone 7 Plus, iPhone 8, and iPhone 8 Plus, will not use the Feature.
To pay using Apple Pay, a contactless credit or debit card, or another digital wallet, consumers must hold their iPhone or Apple Watch near the merchant's iPhone. The payment will be securely completed via NFC technology, and tapping to Pay on iPhone does not require any additional hardware to accept contactless payments.
According to Apple's blog, all transactions conducted using Tap to Pay on iPhone are encrypted and processed using the Secure Element. Apple, like Apple Pay, does not know what is being purchased or who is making the purchase.
Apple Pay is already accepted by over 90% of retailers in the United States. In an upcoming iOS software beta, participating payment providers and their app developer partners will be able to use Tap to Pay on iPhone in their software developer kits (SDKs).
Apple said that it would collaborate with top payment providers and app developers in the commerce and payment industry to bring Tap to Pay to millions of merchants in the United States.
How will it Affect Businesses?
Apple has been putting efforts for the new feature since before 2020, when it paid around $100 million for a Canadian business called Mobeewave, which developed technology for iPhones to accept credit card payments with a tap.
The Feature includes software that allows third-party payment networks to use the system for their consumers.
According to the firm, the option will allow vendors to take payments via Apple Pay, digital wallets, and credit cards, without the need for additional hardware. To connect securely, the technology uses near-field communication or NFC. Businesses will be able to make contactless payments and unlock new checkout experiences with Tap to Pay on iPhone, which is secure, private, and easy to use.
As far as I can see, this new Feature may not be very impactful right from the start, but this Feature is all about giving a unique experience to the users. With the help of Tap-to-Pay on the iPhone, payments can be made faster within less time, avoiding any contact between you and the retailer, which aligns intending to prevent contact and maintain social distancing.
Payments are safe and accurate as it's already directly from your bank account to the retailer without handing out any critical details to anyone, not even Apple.
This could save your time waiting to make your payments on long checkout queues at supermarts, ticket counters for bus, train, etc.
Stripe's chief business officer, Billy Alvarado, said in a statement that "whether you're a salesperson in an internet-first retailer or an individual entrepreneur, you'll soon be able to accept contactless payments on a device that's already in your pocket: your iPhone."
Square's technology and services are used by numerous small businesses, so it's difficult to estimate how much the rollout would affect them. There isn't an immediate threat, according to Barclays analyst Ramsey El-Assal. Following a drop on Tuesday, Block's stock recovered to settle down less than 1% at $102.29.
Future Implementations for this Feature
If you would ask how this feature will fare in the near future, the solution to it could be that Tap-to-Pay will become a norm for every kind of payment.
From large businesses to retailers to consumers, everyone would use iPhone Tap-to-Pay to complete their transactions, even the smallest ones.
It might face some backlash as feedback when used for substantial transactions. People might be skeptical about transferring high amounts through their phone instead of going to their banks regarding safety and security. But this problem can also be tackled by Apple by setting a threshold or a limiter to ensure the security and safety of the ongoing transaction. This update is still in work but will soon be available.
Nevertheless, the safety and security of the transactions won't be a significant issue as each transaction is uniquely encrypted such that no third-party applications can access or breach into it, as mentioned by Apple in the previous sections.
This Feature aims to make quick and on-the-spot payments easy and convenient for the users in the currently fast-moving real-life scenario where no one even has time to handle the change in their pockets.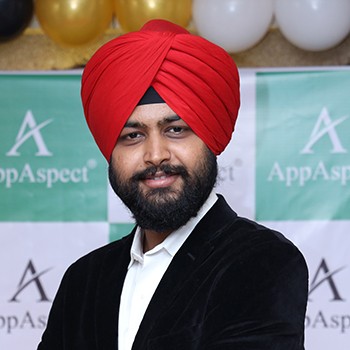 Guruprisingh Saini is an entrepreneur and the one who leads his team at AppAspect Technologies Private Limited. He has vast knowledge of mobile application development. AppAspect helps businesses by providing website and mobile app development services.
EMI Calculator is simple loan calculation tool that helps user to quickly calculate EMI and view payment schedule.
Displays your current speed on a digital/analog speedometer, keeps track of your maximum speed and also calculates your average speed
Ramadan 2019 is the comprehensive Athan app that contains useful features such as Islamic Prayer Times, Qibla Finder, Islamic Calendar,…