How Android App Development Can Take your Business to the Next Level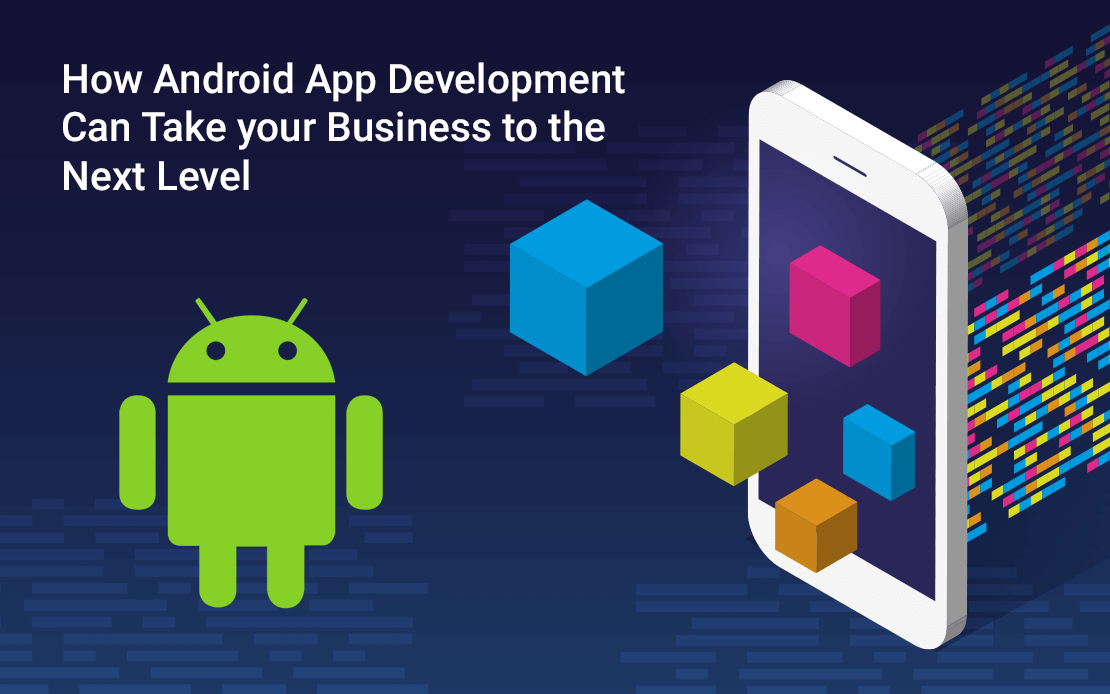 Android OS literally dominates the mobile application development industry. Though the most widespread platform universally, Android was always behind iOS in enterprise-compatibility. But this is no longer the case as Google-backed platforms are doing remarkably well by including enterprise-oriented features. This has resulted in android becoming the go-to choice for many enterprises in India as well as all over the globe.
Introduction of Android Enterprise
Google has announced Android Enterprise in order to make Android devices and apps suitable and compatible with the workplace. This has allowed developers to easily integrate app development and workplace convenience for a multitude of different benefits.
How Android OS Helps Business?
The four pillars of android app development services are Scalability, Flexibility, security, and simplicity. For example, if you're a company in Ahmedabad and want to hire developers from an android application development company in Ahmedabad to build a business Android app, you can get a one-stop solution for all your requirements. It is easy to create an application based on your requirements as there are plenty of options to choose from if you Google. Android application development company in India.
Here are chief advantages of a customized Android app for your business:
Easy Customization
The Android platform surpasses its Apple counterpart in customization and options. The enterprises can tailor make apps based on their requirements and Android apps are flexible enough to support this. An extremely secure and easy-to-use application can be developed using the functionality of android apps.
Google Support
The extensive support provided by Google is one of the prime benefits of Android OS for business. The multitude of apps provided by Google such as Gmail, Drive, etc. provide convenience to businesses as these apps can be readily integrated with their custom-developed app. This is not the case for iOS apps. The google apps can be integrated with IOS based apps but this is a more complex procedure.
Higher Scalability
Companies constantly need to expand and grow. This means there is a possibility that the company apps may need to handle more complex tasks and provide more features. In this scenario, Android app development can lend a helping hand. The Android apps are highly flexible and can be scaled easily using new features designed according to market needs.
Java is used to develop android apps, which is one of the most widespread programming languages in the developer world. Any Java programmer can easily customize and make adjustments to the Android app whenever deemed necessary. The freshly announced programming language Kotlin is also comparable to Java and is actually easier to learn. This means that companies can find small-time developers to make changes create updates and customize their Android apps whenever necessary.
Seamless Performance
Though the Android platform is integrated into an extensive array of devices, the Android developers have earmarked the pace with evolving technology. As a result, the Android OS can offer a seamless performance across various devices.
Competitive Edge
Android OS is the backbone of over two billion devices globally. It undoubtedly shows the status of this platform. If the firm brings an Android app then probabilities are reasonable that the app becomes widespread quickly. It further increases the brand value and eventually, the company can record an upsurge in sales and the number of loyal customers.
Here are the clear advantages of Android apps that offer companies a superiority over their peers:
Easy and efficient application of BYOD and Mobility
Connect to a massive audience
Business-oriented features and flexible alteration
Android OS provides other business with many advantages as well. Concisely, we can say that a custom-made Android app can contribute to your business' growth.