How Microcopy Can Improve The User Experience?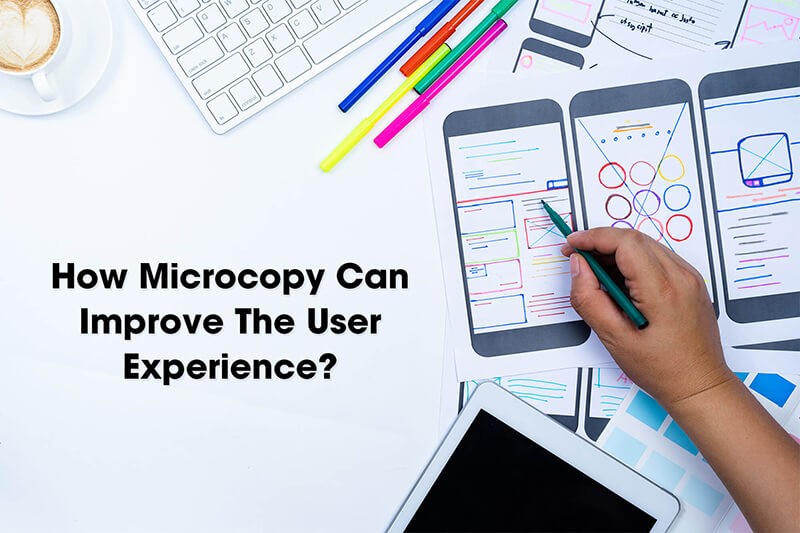 We often come across phrases like " short and sweet", " good thing comes in small packages", and likewise, but little do we realize how important these simple phrases can be in real life or while designing a software product. A user often talks in a language he receives the solution, and they are the lifeline of any website or App. Therefore, to retain users and give them the best experiences the interface between the users and the website must be simple. Here comes the role of UX designers, who needs to make the website or a Mobile App simple to use, understandable, engaging and fast.
What Is Microcopy?
Before taking the discussion a notch higher it is necessary to understand the term microcopy. Microcopy is the simple words or phrases in the user interfaces that guides the users to perform an action. These words either motivate a user to perform an action, instructs to take actions or give feedback after taking the action. For sellers, service providers, or website owners it raises a bar and create digital products that are more useful and increases the traffic on the website.
Some examples of effective microcopy are:
Use "cancel at any time" instead of "cancel"
Offer a free trial button before the option of purchase
Say 'your transaction info is safe with us' before customer adds the transaction details.
Microcopy Can Improve The User Experience
Increases response from users
While browsing through a website a user generally reads about 20% of what is written. Objective language, simple texts, concise and scannable copies can improve the result by 124%. Moreover, there are various constraints that can distract the users from getting glued to the product. Simple action buttons, pop-ups, tips and search prompts, therefore, plays the key role in making them stay on a page.
Builds empathy for users
a UX designer can only achieve this by understanding their users' need, their unmet needs and their emotions. When users take a specific action, microcopy serves as a guide. It also makes their task simple by providing easy buttons for searching products or while taking appropriate response. Microcopy helps to build users' trust and helps to form a stronger bond with the brand. It overall builds empathy for users.
Transparency and control
there are quite a few reasons why a user abandons a shopping cart or stops using a website or even cancels a subscription. Ambiguous messages, personal questions, too much jargon, lack of information of products or services, unclear shipping charges are some of the reasons. Microcopy removes such ambiguities and builds customer's trust and forces them to keep the App or renew the subscription. It also gives the users control of their action by staying near or around the action buttons.
Builds confidence
while purchasing goods online or taking services users' need to make online payment. Most of the users are hesitant in transacting online; therefore, avoid using online selling or service providers' apps. A good and remarkably effective microcopy builds users' trust and makes them feel secure while transacting online.
Frictionless interaction between users and solution
microcopy assures better experience for users by maintain frictionless interaction. The entire process of visiting a site, scrolling for goods and/or services and selecting the respective product becomes very smooth, rewarding and secure.
Pep-ups the users mood
microcopy helps the users to take the apt steps further. They help the users to garner the optimum path and keep the spirits high even if they encounter a few problems while scrolling the pages of the sites. They manage to keep the smile on their user's face by using silly snippets and provide solutions for encountered problems. This overall enhances their experience.
How To Turn Visitors Into Loyal Customers?
A good and effective microcopy can turn the window shoppers into loyal customers. There are, however, a few ways to do that.
Have a detailed understanding of users need, understand their psychology and then proceed to write a microcopy.
Design buttons to offer users with what they want and keep their search short and precise with less or no hassles.
Keep the payment buttons simple and self-explanatory. Too much of innovation while payments can confuse them.
Ensure that the users have a secure checkout much in advance. This will increase loyalty and build customers' trust.
Use simple language near the action buttons to explain the real meaning of the button.
Right words at the right place are fundamental to an effective microcopy. A designer must keep this in mind while adding one.
Increase the man and machine interface by encouraging users to interact more with the product.
Final Words
A well designed website and judiciously used microcopy is the key to success for any website or app. Microcopy on the other hand, is a direct thrust to increased number of visitors, users, business and sales for the website owners. No web designer can underestimate the need of microcopy and shall use it for prolonged period. A small word or phrase can have a significant impact on a business. Thus having effective microcopy is necessary for enhancing overall app experience of the users.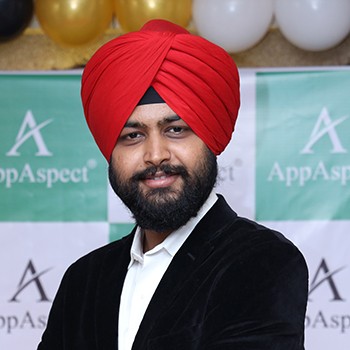 Guruprisingh Saini is an entrepreneur and the one who leads his team at AppAspect Technologies Private Limited. He has vast knowledge of mobile application development. AppAspect helps businesses by providing website and mobile app development services.
EMI Calculator is simple loan calculation tool that helps user to quickly calculate EMI and view payment schedule.
Displays your current speed on a digital/analog speedometer, keeps track of your maximum speed and also calculates your average speed
Ramadan 2019 is the comprehensive Athan app that contains useful features such as Islamic Prayer Times, Qibla Finder, Islamic Calendar,…