What are some of the latest trends in Website Development?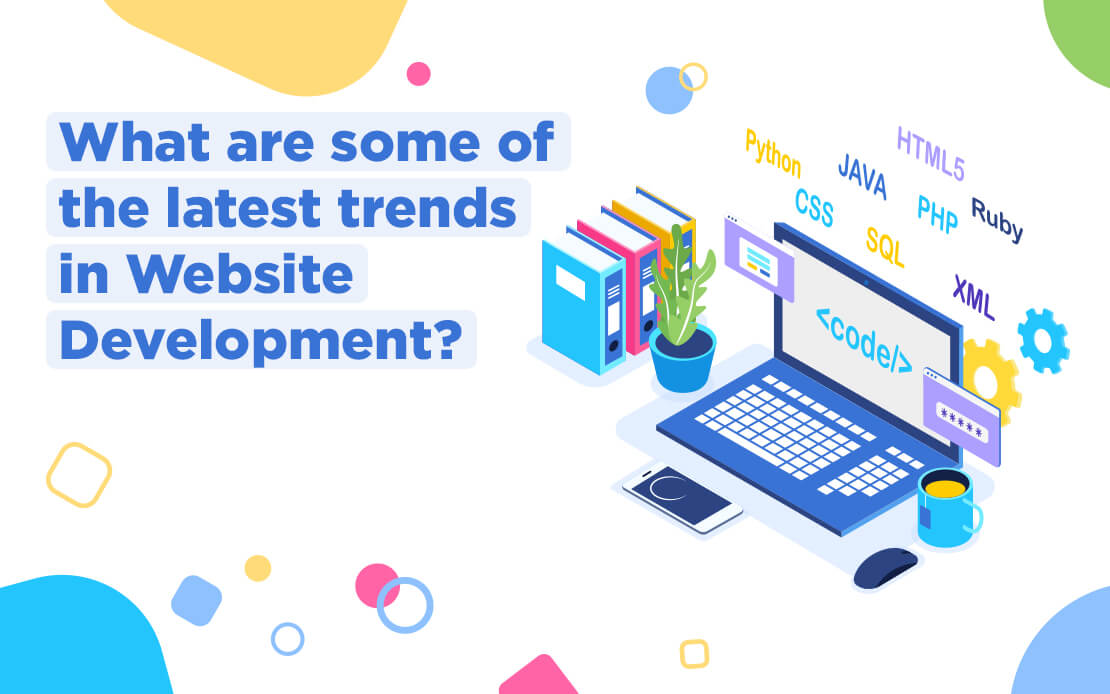 As humans find new ways to innovate, doing things faster and with more flair than ever before, the technology continues to evolve. Sometimes the standards in web development change even quicker than they can be implemented. From marketplace development, startup innovations to IoT inventions, you should be aware of these trends irrespective of what your current interests are.
Keeping up with these developments can prove to be a challenge for the majority of the companies. Well, if you are one of them, don't worry as we have got your back by providing the latest trends to follow in 2021:
Low-code will drive application development besides no code
In the hopes of making our lives easier, no code and low-code sprung to life. Experienced developers at a web design and development company can use these tools to streamline workflows and reduce their workloads, allowing them to focus on other tasks.
If you want to build useful applications without writing complex code, then these tools have also made it easier for citizen developers. To help optimize them and limit wasted time, integrate low code tools into your workflows.
To accelerate the use of Artificial intelligence and machine learning adoption
For a few years, artificial intelligence has been intertwining as more companies, including web design and development company invest in technology. To determine if there is an avenue to begin AI/ML adoption, you can assess your current needs. With AI's help to free up human resources for other tasks, many of your existing business processes can be automated.
To help answer employee questions, accelerate on-boarding processes, and recommend resources use AI-driven chat-bots as part of your internal operations.
Thanks to IoT, Voice search will explode
2021 could be the year we see precisely what can be done as the internet of things (IoT) has held much promise for quite some time. The areas responsible for this are voice search and smart speakers. The developers and marketers at website development companies will need to adapt how they do things with the growth in both of these areas will impact how everyone from developers to users interacts with a search engine.
Progressive web applications will replace native mobile apps
Their influence should continue to grow in 2021, even though PWAs aren't new by any stretch of the imagination. If you are running a website development company, then you need to know PWAs offer a host of advantages that will see their use increase. They allow websites to load quickly and still work offline.
When you need to include personalization elements, then building native mobile applications is a much longer process than building a traditional website. You will need to optimize for mobile devices as well if you are considering a revamp to your desktop web application.
For app development, smaller companies will favor SPAs
It isn't very pleasant for users to wait for a longer time when browsing. The companies that provide the clearest examples of how a SPA should function include Google and Facebook. Expect SPA adoption to continue for other companies as you provide web application development services with JavaScript-based frameworks and more users coming online.
The best part about SPAs is that they provide faster load times as only the required content on the page gets updated instead of reloading the entire page. You consider building your website as a SPA to reduce development time and improve the user experience if you have a smaller company.
Wrap up:
Hence if you are a company offering to provide web application development services, then you must consider implementing these trends.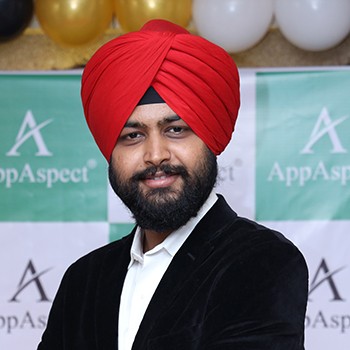 Gurupritsingh Saini is an entrepreneur and the one who leads his team at AppAspect Technologies Private Limited. He has vast knowledge of mobile application development. AppAspect helps businesses by providing website and mobile app development services.