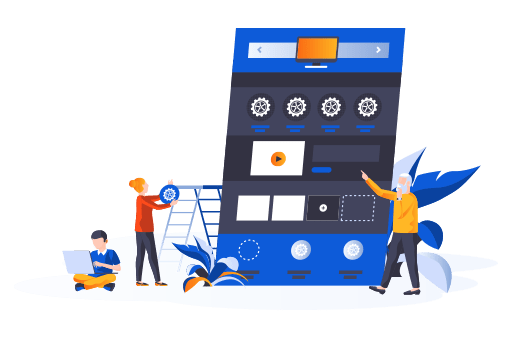 Website Development
Nowadays, a website is a very integral part of any business. It doesn't matter what your business is about, you need a website to reach directly to your customers.
AppAspect Technologies comes with a unique approach
We can make this happen for you. With a website development company in India, you will get your brand new website within your budget. AppAspect team is responsible for handling several tasks such as development, API integration, CMS customization, bug fixing, troubleshooting, and much more.
As the best web development company in India, we put our efforts into achieving the goals of our clients and providing them with full work satisfaction. AppAspect Technologies is the leading web development company in India, having hands-on expertise in WordPress, PHP, Laravel, CodeIgniter and much more. We have the professional team, the proper talents, and a wealth of experience to create a user-friendly, secure, and scalable online solution that meets your needs.
Finding the right mix of art, usability, and usefulness to help you achieve your objectives.
WordPress Solutions
It's best suitable for small businesses, as it gives a strong and user-friendly website.
System Integrations
The Rest API gives WordPress a strong way to interface with third-party business applications.
Maintaining your website's technical support is a crucial part of keeping your business online.