9 Healthcare App Ideas To Kickstart Your Journey as an Entrepreneur : 2021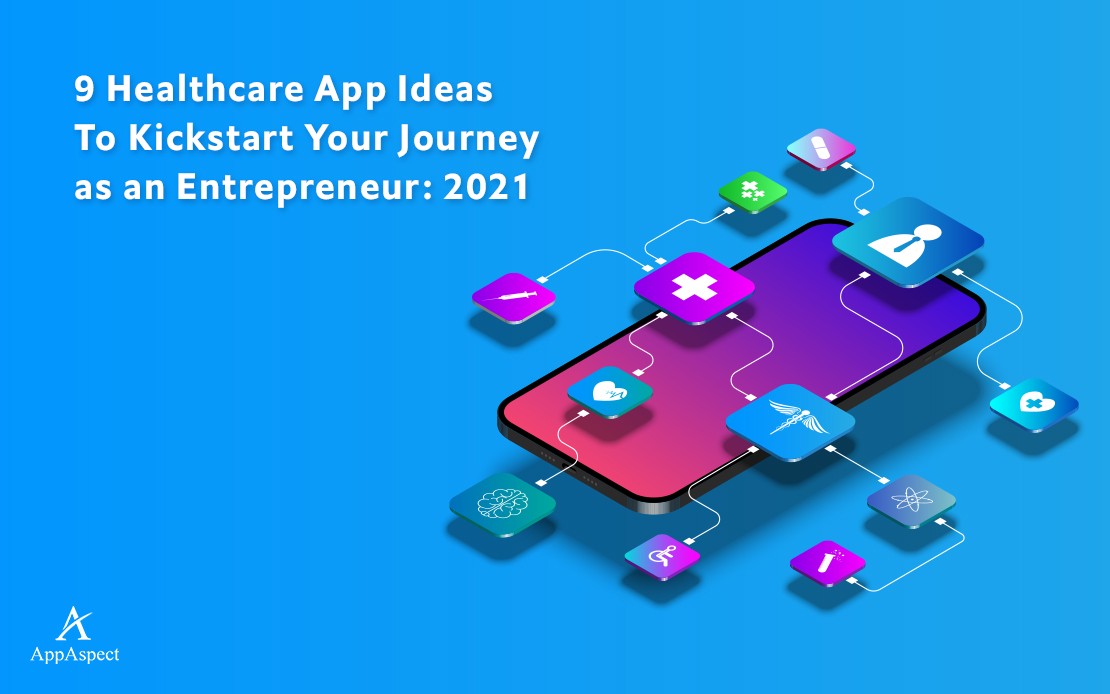 The pandemic era gave a major jolt to traditional brick-and-mortar businesses and accelerated digital adoption. Services that seemed impossible to be carried out remotely are now performed online with better software solutions on their way to perform tasks efficiently. The scenario is expected to get better with each passing day. Thus, this has pushed businesses (irrespective of size) to jump into the technological wagon to boost profit and strategize digital inclusion as a surviving tactic.
One such industry that was heavily impacted by the pandemic is the healthcare industry.
Fortune Business Insights throws some light on it. As per the latest reports, mHealth apps were valued at $24.93 billion in 2020. Furthermore, the industry is expected to grow at a CAGR of 34.8% by 2028 and is expected to reach a whopping valuation of $314.60 billion by 2028.
This has led to a rise in the number of healthcare apps. These apps perform a wide array of functions, ranging from fixing appointments to figuring out balanced diets.
Here are some of the ideas that pose as an ideal business solution in the healthcare industry.
Healthcare Mobile App Ideas
1. Doctors On Demand
Let's say that you fall sick in a foreign land. It is 9 in the night, and you have no clue about the nearest pharmacist or doctor. What would you do? Visit the doctor first thing in the morning or call a doctor right now?
Does meeting a doctor seems like a feasible solution right now? If the answer is yes, here is the idea! Doctors on-demand!
Built for accessing remotely with the best doctors of the world, here are the possible target audience for your app:
People who are shy of their medical condition
Individuals who live in the remote corners of the world and don't have adequate resources.
Patients who need immediate medical attention.
The secret lies in building a database of doctors ready to partner in and tech-savvy to operate video and audio devices. One can also conduct online training on a similar setup, and hence the idea comes with multiple possibilities. On another level, these solutions could be clubbed with other ideas to get full fletched results.
2. Appointment Booking App
One of the most sought-after solutions that are a real need is the appointment booking app. The app revolves around enabling doctors with better time management, allowing them efficient utilization of resources.
Many doctors try to build their solution but fail to upgrade or maintain it for long periods. On the other hand, entrepreneurs can build a social media platform where both doctors and patients come and meet, schedule appointments, consult online, or book a visit.
This thus serves as a great idea for the health care industry.
3. Looking After Women's Wellbeing
Despite ages, women still suffer from menstrual pains. The options are limited, and communicating about it is taboo. However, all this could be solved with one simple business idea of yours. Using machine learning or artificial intelligence, one can now predict the dates and assist women in various activities.
It can involve the doctor's on-demand app to make things better. But, on the other hand, automated solutions like buying ice creams or chocolates that make these days numb could be incorporated into the app.
While there are a hundred things that can go with it, these solutions serve the best. However, as you keep on stacking new features, things would go along in better ways.
4. Health Reminders App
Now, a large chunk of people delays or forget to consume medications at the right time. This affects both their health and their personal goals.
Here comes the important reminders app. These software solutions not only track your pills intake but provide you with detailed analytics of different solutions and hence is a must-go. Furthermore, the app could be paired with smart healthcare devices, and the data could be processed in mainframes for accurate body diagnostics.
5. Personal Medical Records
With digitalization on its way, it becomes easier for patients to keep all their medical records stacked up in one place. In addition, it becomes easier for both hospitals and patients to retrieve, share, or analyze medical reports seamlessly. This also helps in telemedicine and hence could not be ignored at all costs.
6. Weight Loss or Diet Tracker App
Millennials cannot see them out of shape. They would do anything to get back in shape, and hence as per the statistics, weight loss apps rank one globally in terms of downloads. From intermittent fast to hard weight loss and diet tracker apps are the hot pancakes right now.
The same report also suggests that the fitness app market would cross the $15.59 billion mark by 2028. This highlights a great market for entrepreneurs to dive in. Furthermore, software development companies could easily build the concepts, so building MVP (Minimum Viable Product) would not be difficult.
7. Mental Health App
The modern-day world has modern-day problems. While everyone is connected in this hyper-connected world, all of them are glued to their mobile screens. This, in turn, has led to depression, anxiety, and other mental diseases.
Sixteen million people alone in the USA have mental illness in one way and hence could not be ignored at all costs. This calls for software solutions that help people walkway out from such situations.
One such software solution is AI-based chatbots. These chatbots mimic human emotions and talk out them from human emotions. For example, suggesting individuals go to the nearest club or having diner with friends. These are some of the crucial elements chatbots could lead in.
8. Pharmacy Delivery App
The pandemic instilled something that will remain with us for the rest of our life. Yes, you knew it right…. Online shopping!
The number of delivery startups has increased manifold, and there is no way things are about to change. Many people are still afraid to go out, while online shopping has evolved as a part of our life. In such scenarios, pharmacy delivery is a great option and could not be ignored at all costs.
9. Pharmacy Price Comparison App
One of the tiresome tasks for patients is to compare and choose the right vendor for medicines. In addition, one has to visit multiple stores before rounding up to one, thus wasting both time and money.
In such a situation, a pharmacy price comparison app will come into aid. The software collects the price of different products from the pharmacists and would let you know the details. In addition, real-time features like availability and closest distance could make the app more helpful and hence could not be ignored at all costs.
Concluding Remarks
There is a pressing need for qualified healthcare solutions. For instance, apps such as doctors on demand are already making waves and have already started showing some preliminary results. Hence, these carefully selected nine ideas could not be ignored.
On the other hand, while there are many options out there, these solutions stand out. The ever-evolving technology and workplace scenarios hold keys to many such situations, and hence one should not look for the perfect time to start a business. The right time is now!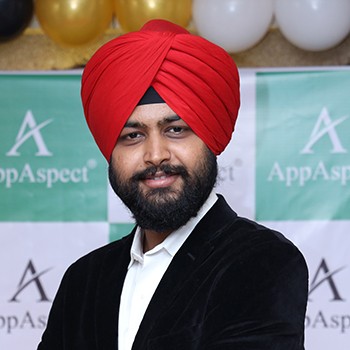 Guruprisingh Saini is an entrepreneur and the one who leads his team at AppAspect Technologies Private Limited. He has vast knowledge of mobile application development. AppAspect helps businesses by providing website and mobile app development services.
EMI Calculator is simple loan calculation tool that helps user to quickly calculate EMI and view payment schedule.
Displays your current speed on a digital/analog speedometer, keeps track of your maximum speed and also calculates your average speed
Ramadan 2019 is the comprehensive Athan app that contains useful features such as Islamic Prayer Times, Qibla Finder, Islamic Calendar,…