Hire a WordPress Developers
With our assistance, you may hire WordPress developers who can assist you in creating a fantastic WordPress design or plugin for your website or blog.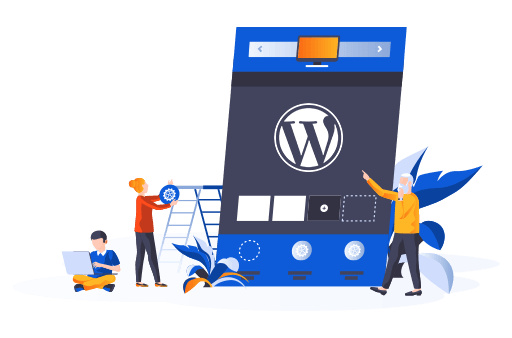 Faster hiring of committed WordPress developers. Easier.
We are aware of the struggles businesses encounter when they have to work with specialised WordPress developers. Through a rigorous screening process, we find, screen, and engage candidates, creating a talent pool of hand-picked individuals that can meet your company's demands head-on.
Your needs can be met by our devoted WordPress developers. - Our Expertise
Our WordPress developers build trustworthy, robust hybrid websites. This means that if you want to hire a WordPress developer, you have come to the right place.
The WordPress development services offered by our qualified experts are available to start-ups and small enterprises wherever in the world.
Development of a custom WordPress website
Need WordPress websites for your company that are spick and span, flexible, and scalable? You can get customised and cutting-edge WordPress solutions from our WordPress professionals.
Development of WordPress Themes and Plugins
Allow our WordPress specialists to curate them for you if you want to expand features and functions or need a WordPress theme that follows current trends.
Page Speed Improvement
Don't let your website's slow load speeds and poorly organised data turn away potential customers. Through our Page speed optimization services, you can improve the functionality of your website.
Integration and Customization of APIs
Websites must adapt to the changing nature of the digital world. We enable that with a wide range of seamless data sync and API integration.
Why Choose Us to hire WordPress Developers?

Do not source
Get rid of the time-consuming procedure of sourcing people to discover the best match.

No obligations prior to or following a hiring
We will handle everything, from assisting you in assembling a fantastic team to managing them (HR and Payrolls).

Salary Savings
Without sacrificing quality, we can save you up to 50% on compensation compared to hiring local people.
Integrity and Security
With our global data protection and compliance standards, keep your data safe and secure.
4 Easy steps to hire WordPress Developer from AppAspect
In just 4 quick steps you can hire dedicated WordPress Developer from our team without any hassle.