Adobe Xd or Figma: which one is the best for designers?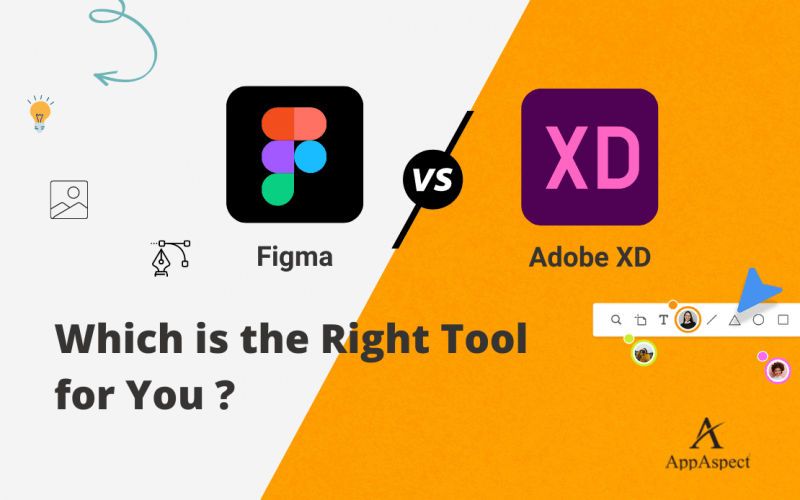 In recent years, there has been much software to create the user interfaces and user experience for websites used by designers. And it is very obvious to get confused between them and to choose the right one for your website. So let's have a look at two popular tools for UI and UX designs that are Adobe XD and Figma.
What is Adobe XD and Figma?
Adobe is a prototyping tool used for creating various screen designs, prototyping, and wireframes. Adobe has the capability of creating websites by using several UX/UI designing and development kits for both android and IOS devices.
Figma is also a design tool that helps you in creating web designs. It is graphic design software that is offered by several graphic design services for developing a website. Figma emphasizes collaboration. It is used for a range of graphic designing tasks. By using Figma you can access your projects from any computer or platform and the benefit is that you won't have to install any software.
Adobe XD and Figma both are great software and have their own strengths and drawbacks. Let us have a closer look at the difference between both of them.
Comparison between Adobe XD and Figma
| Adobe XD | Figma |
| --- | --- |
| Adobe XD is a vector-based design graphics specifically designed for UX designs. | Whereas, Figma is a cloud-based vector graphics and prototyping tool specifically designed for graphic design tasks. |
| It has a desktop and mobile app. | It is a browser-based app. |
| Real-time collaboration on projects synced on the cloud. | Real-time collaboration. |
| Can be operated on operating systems such as IOS, Android, Windows, and macOS. | Can be operated on operating systems such as Windows, Linux, and macOS. |
These were some of the main differences between adobe and Figma.
Comparison between Adobe XD and Figma
Figma is basically a cloud-based app. Figma does not have desktop apps for Windows as well as Apps. whereas Adobe XD has a desktop application that syncs with Adobe's creative cloud.
For a collaborative designing team, there should be software managing everything as UI/UX designing and development with everyone in sync.
Keeping the cost point of view in mind and then deciding which software is better then it will be Figma. Also, it is dependent on your needs. Figma has a free starter plan up to a certain time so if you are a started Figma is great for you. There is a free plan for adobe too. But Figma has more features than adobe even in its free plan.
Adobe XD has its own plugins and also third-party plugins. Though adobe has limited plugins so sometimes for a designer or a graph design service it can be a problem. In the case of Figma plugin was not earlier an option in their software but now they have started to catch up. Figma has now created its own library of plugins.
Adobe XD and Figma both now offer libraries of their own plugins so now it has become easier for designers to have plugins in the app of the software itself rather than downloading a plugin separately to use it.
In vector manipulation, adobe restricts to a sequence of nodes that is connected points. While Figma offers flexibility and you can connect multiple lines to a single point. This helps in the faster production of vector drawings. Hence in vector manipulation, Figma is better than Adobe XD.
When it comes to passing your files to the developers and designers adobe has a feature development share option where you can select design files and assets that are supposed to export and downloaded. These downloaded files can be shared through a single link to the developer.
As mentioned earlier Figma has better collaborative capabilities and hence to share your Figma files with developers you can invite the developer to view prototypes, leave comments, and export the files through a single link.
How to choose the right software?
It can be tricky to choose the right software for your website between adobe xd and Figma. Before getting started understand your needs and categorize the pros and cons of both of the software and look which suits your website better.
If you are new to this and just getting started with a business service and do not know at all how to get started then you have options. You can contact a graphic design service that offers you several packages and helps you develop the website with suitable software.
Whether you want a spectacular logo or need to design a whole website graphic design service will help you out in everything. They have a team of well-experienced designers that will have creative skills and offer perfect custom design, web, graphics, logo, etc.
You can find this Rebranding Agency near you or even online. Just search for a graphic designing service near me and you will get to know about them and analyze which is the best service provider for you and contact them.
Also on another note both Figma and Adobe XD present to you some learning tutorials and material online for guidance. You can get familiar with the design and the software by watching and using it. Figma gives short written lessons designing exercises to practice and learn.
Adobe also offers step-by-step video guidance, video tutorials to use specific features in different ways, and recorded live streams.
The final verdict on which is the better software Adobe XD or Figma?
Both adobe and Figma have their own strengths and weaknesses. But of course, both of them will create effective UI/UX design and development through their capabilities. However, if you are new to this you can try Figma as it is free and offer services too. For beginners using Figma through their learning material and features is easy and feasible as it is a free version and provides you the facility to understand it and work on the computer.
Also if collaboration is important to your business or service Figma is the best option as the software has better collaborative ability than Adobe XD so it is always better for your team. only the people who are not new and have knowledge about designing and software should opt for adobe. If you are familiar with the creative cloud ecosystem then adobe is easy for you.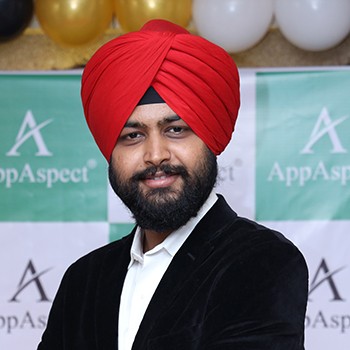 Gurupritsingh Saini is an entrepreneur and the one who leads his team at AppAspect Technologies Private Limited. He has vast knowledge of mobile application development. AppAspect helps businesses by providing website and mobile app development services.