AppAspect Technologies Is A Clutch Top Developer in India For 2022
Versatility is the AppAspect Technologies name of the game in the online world. Businesses need a variety of skills and services at their disposal to stay competitive in their respective industries. Our team built itself with these needs in mind and meet said needs.
This strategy seems to be working in our favor because we've recently been recognized as a top development company in India for 2022 by Clutch.
Clutch is a B2B services marketplace that conducts important fact-finding research for the industry. They do this by using a unique verification process that determines the accuracy of the information sent to them for publication as reviews.
These reviews once verified and published, serve as a barometer to the quality of a company's true skills. They also form the base criteria for these accolades that Clutch annually presents to the best-performing companies from around the world. The only reason we now count ourselves among those ranks is because of these reviews.
Because of this fact, we want to take this opportunity to express our sincere gratitude to all of our clients and partners that made this happen. It's only through their efforts of ensuring more people know about our team and the services we provide that we are getting any attention at all.
"This award means everything to our company because this will help our company to be a leader in this competitive world and with our dedication we can easily focus towards our client goals." – Gurupritsingh Saini, CEO and Director of AppAspect Technologies.
This award will serve as added motivation for our team as well as a reminder that we will be held in higher esteem now. People will be expecting award-winning service moving forward and our team is more than ready for it. Please explore our website to get more information on what we do. Reach out to our team today by going to our contact page. We look forward to working with you.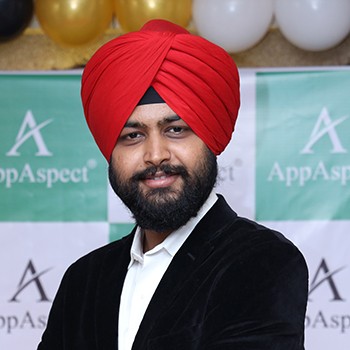 Guruprisingh Saini is an entrepreneur and the one who leads his team at AppAspect Technologies Private Limited. He has vast knowledge of mobile application development. AppAspect helps businesses by providing website and mobile app development services.
EMI Calculator is simple loan calculation tool that helps user to quickly calculate EMI and view payment schedule.
Displays your current speed on a digital/analog speedometer, keeps track of your maximum speed and also calculates your average speed
Ramadan 2019 is the comprehensive Athan app that contains useful features such as Islamic Prayer Times, Qibla Finder, Islamic Calendar,…