Emerging Technologies for Mobile App Development in 2021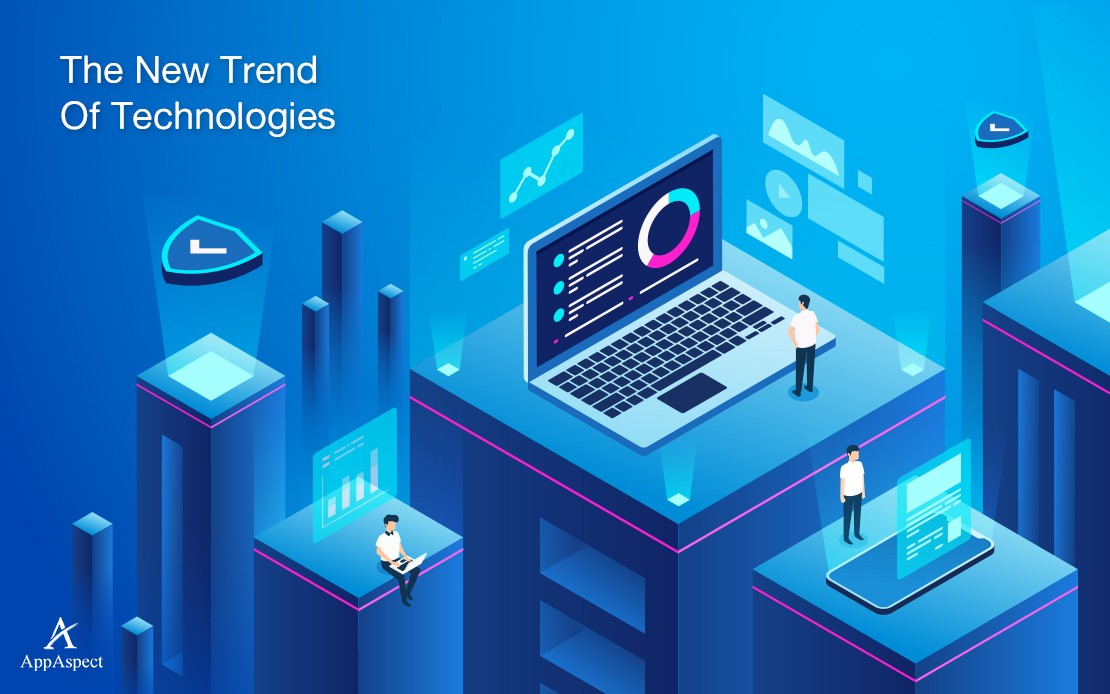 In this growing world, it is necessary to stay up to date with technologies if you want to stay in the race. To become a successful business owner, you should know what the new trends of technologies are. Thus to help you with these recent trends of technologies we have written this article. Being the best Android App Development Company in India, we have to keep our clients updated with new trends of technologies. So without wasting time, let us see the recent emerging trends of technologies in 2021.
Cognitive AI and Intelligent Chatbots
The arrival of Artificial Intelligence has changed almost every industrial or commercial section. Introduced with voice identification and face identification abilities, this technology allows apps to identify & divine users' behavior, combines high – end security features, and identify objects examined with the camera. Moreover, the combination of chatbots in applications is also increasing their abilities. They empower service providers to interact in real – time with customers without human-to-human communication, allowing users to experience excellent customer service and SPs to leverage the user-centric data collected from chatbots.
5G Implementation
One other way to understand the mobile realm's growth is to get the diversification and increase in the range of cellular connectivity all around the world. Today, 5G has converted a standard to define internet speed, traffic capacity, overall throughput, spectrum efficiency, and network effectiveness. The growth of the 5G network will leave its influence on app development as well. The features of 5G cellular connectivity are required to empower 3D multiplayer gaming, implement AR capabilities, and enforce data security.
IoT Powered Apps
The world where everything will be controlled with a single tap on a smartphone display is not far – fetched. And the technology of the Internet of Things is making this possible far earlier than imagined. Not only in industries, but the courage of this disruptive technology can be viewed at homes too. IoT generates a network of interconnected devices that experience data in an interoperable manner. This data is managed by a mobile app, enabling users to control their devices remotely. For example, users can use an app to turn on or adjust their air conditioners' settings before they reach home. Similarly, the apps can be used to monitor appliances, access security systems & cameras, or control devices from anywhere in the world.
Augmented Reality
Augmented Reality, out of all the other immersive technologies, is the only one that is merely cooperative with mobile phones. It immerses virtual objects in real surroundings enabling users to experience visually empowered surroundings. Apps leveraging this technology are entirely famous among youth due to their visually appealing characteristics. Implementation of this technological improvement can be seen in photography – related apps and games that use virtual components to provide immersive gaming expertise. Slowly but evidently, this technology is obtaining traction, unlocking new doors of Android App Development Service possibilities.
Location Tracking by Apps
Along with smartphones, applications nowadays can also track the location of their users. While most of the apps track users' positions to provide their services at the pinpoint location, it is also used to collect data about users' demographics. The increase of location tracking is growing rapidly in apps as it helps companies improve their marketing campaigns. They can run promotional ads based on their users' targeted location, which helps them drive online sales. In the future, this technique will be used immensely by companies to boost their conversion rate, making location tracking a trend to watch out for in mobile app development.
DevSecOps
DevSecOps is short for development, security, and operations. Its goal is to implement security at the corresponding scale and speed as development and procedures and not just for its purpose. With the broader adoption of Microservices, DevSecOps appears to find its way deeper into our DevOps market. That is not all. An anywhere operations model will be necessary for businesses to thrive from this current economy. At its core, this operations model provides for a company to be accessed, delivered, and allowed anywhere. This format is now investigating various other aspects of technology like GitOps, DataOps & NoOps.
Apps for Flip Phones
Flip Phones were considered a hallmark of luxury when they were launched. However, the arrival of touch screen phones with one to no keys made these devices old – fashioned. But they are now making a comeback. Companies like Samsung and Huawei have already rolled out their first range of foldable smartphones. These phones can be compressed or expanded as per users' preference, allowing them to enjoy the functionality as per their liking. From the perspective of app development, applications will now be customized for those flip phones as well. As these phones are relatively new in the market, an upsurge for applications compatible with these devices will be witnessed in 2021.
Wearable App Development
Wearables such as smartwatches, healthcare monitors, and fitness bracelets have seen explosive growth in the past few years. They are expected to continue their market expansion in the time to come. Applications that properly sync wearable devices with smartphones are hence in huge demand right now. In the US alone, adult users of wearables have grown by more than 15 % in the past four years. This increase is quite reasonable, recognizing the user's experience can collect from one-of-a-kind features of such apps.
Final Word:
More than 2.2 million apps are on the app store and more than 2.8 million on the play store. With time this number is going to rise dramatically. What will be even more exciting to see is the features and trends these apps will follow. Applying the trends mentioned above will gain more features and functionalities, which will elevate the users' experience. Appaspect being the best Mobile App Development Company in Ahmedabad, will help you out with these trends. Why are you waiting? Contact Appaspect now and be in the race of growing business in the Android App Development Service market.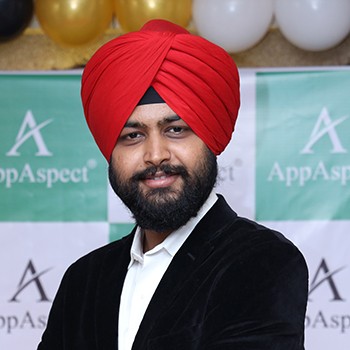 Gurupritsingh Saini is an entrepreneur and the one who leads his team at AppAspect Technologies Private Limited. He has vast knowledge of mobile application development. AppAspect helps businesses by providing website and mobile app development services.