Wireless wifi technology has made our lives easier and more convenient, but its security protocols have left us with an endless set of passwords. As a result, it's not surprising that 78% of individuals forget their passwords.
If you're one of the 78 percent, you've got a lot to worry about, especially if you forget your wifi password and can't connect your iPhone to a network.
Fortunately, current technology has provided us with excellent alternatives for connecting the iPhone to a wifi connection without a password. Learn everything you need to know about connecting an iPhone to wifi without a password in the following post.
Knowing how to use your company's cellphones to access the Internet means that you always have access to email and other Internet-based technologies when you need them.
You must be within range of either an open Wi-Fi network or a closed Wi-Fi network to which you have the password to connect to the Internet on an iPhone without a cellular data plan.
You may use your Web browser, email, and other Internet-enabled apps as usual once you've connected to a Wi-Fi connection.
Is It Possible To Connect To A Wireless Network Without A Password?
We're all aware that practically all high-speed wireless connections require a password. The basic purpose of a password-controlled system is to secure your internet data and protect it from hackers.
Furthermore, you will be able to secure your internet bandwidth from unwanted users and freeloaders by using a password. Despite all of the advantages of a password-protected wifi network, you have the option of keeping it password-free.
In a nutshell, you can connect to wifi without a password.
How Do I Connect My iPhone To A Wifi Connection Manually?
Let's go through the basic methods for manually connecting iPhone to a wi-fi network before we get into the technical intricacies of connecting devices to wi-fi without a password:
Open the home screen on your iPhone.
Select the wifi option in the settings folder.
To enable this feature on your phone, swipe the wifi slider to the right.
Your device will look for WiFi networks that are available.
Please choose your preferred network and enter its password. Before joining a wi-fi network, you may be requested to agree to certain terms and conditions.
If the device has successfully connected to a wi-fi network, a blue tick mark will show next to the network's name, and a wifi-connected icon will display on your screen.
Without a password, how can I connect to a friend's wifi?
You can connect your devices to a friend's wi-fi network without a password using the following methods:
WPS (Wifi Protected Setup) should be used. WPS's security feature uses the WPA Personal or WPA2 Personal security protocols to operate on networks. When you are within range of a wifi router and wish to access it without a password, the WPS feature comes in handy.
To utilize the WPS feature, simply press the WPS button on the router, and the router will automatically create a guest network for you.
Remember that the WPS feature comes in handy when you wish to join another network as a guest user or when a guest wants to join your wifi network.
Guest Profile for the Router
The router's guest mode is another option to connect to a wireless network. As the name implies, this function is primarily intended to provide wireless connectivity to new users without requiring them to enter a password.
Only the router guest profile can be configured by the network administrator. Guest profiles are available on all routers. This profile is simple to create, and you must leave the password field blank so that visitors can access it immediately.
Despite the fact that this option is quite convenient, it is vital to note that a non-password-protected wi-fi network is not secure. You may effortlessly connect it to a guest network whether you have an Apple device or an Android phone.
Make use of QR codes
You can use a QR code to let others into your network or access a new wifi network as a guest. This procedure is a little tricky and necessitates some prior technical knowledge. It's much easier to communicate your wifi password directly rather than using a QR code.
How Do I Connect My iPhone To A Wireless Network Without Using A Password?
Using the wifi sharing option or a jailbreaking app, you can connect your iPhone to a wireless network.
Option to Share Wifi
To use the iPhone's wifi sharing feature, make sure to meet the following requirements:
iOS 11 or later must be installed on both your and your friend's devices.
Bluetooth and Wifi must be turned on on both devices.
Your Apple ID email address must be in the contact list on the other device.
The device of the other user must be unlocked.
WPA2 personal networking must be used on the wifi network.
The other device must be on the same wifi network as you.
To share a wifi password between iPhones, follow these steps:
Choose the wifi network you want to join with your iPhone.
The other person will receive a message to share your wi-fi password and should click the share password option.
The wi-fi password will be sent to your device immediately.
App from a Third-Party
You can use mobile applications like Instabridge wi-fi password as a final option. These apps will show you the passwords to all nearby wifi networks. However, it would be beneficial if you avoided using such programs because they are unlawful and against the law.
Conclusion
Let's finish things up now that we've covered all of the important topics. We hope that the information provided above is useful to you and that you are able to connect your iPhone to wifi without a password.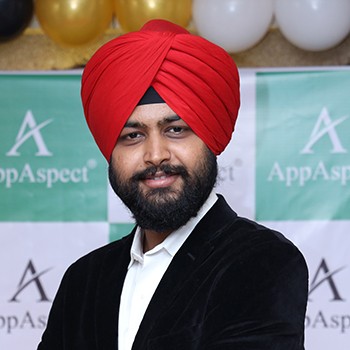 Guruprisingh Saini is an entrepreneur and the one who leads his team at AppAspect Technologies Private Limited. He has vast knowledge of mobile application development. AppAspect helps businesses by providing website and mobile app development services.
EMI Calculator is simple loan calculation tool that helps user to quickly calculate EMI and view payment schedule.
Displays your current speed on a digital/analog speedometer, keeps track of your maximum speed and also calculates your average speed
Ramadan 2019 is the comprehensive Athan app that contains useful features such as Islamic Prayer Times, Qibla Finder, Islamic Calendar,…